The department of music genres is among the richest and most diverse ones, not just in the world of music, but even across different forms of art. One of the most influential music genres that ever came to exist, if not the topmost, is pop music.
You don't need to be an avid music listener to have had an encounter with this term. But with how much the words "pop music" get thrown around, did you ever wonder exactly what is pop music?
In today's article, my mission is to provide a complete answer to this question. I'll be discussing the meaning of pop music, the history of pop music, what characteristics make music "pop", and in the end, a list of pop music genres along with pop music artists.
What is Pop Music?
Pop in "pop music" is short for popular, which gives a pretty good idea on its own for the type of music pop includes. To put it simply, pop music refers to whatever songs are relevant and trending at a given time.
It's the music that's always playing on the radio or has a video with millions of views. Pop music, in its modern sense, any piece of music made for commercial purposes and intended to appeal to the taste of a very wide audience, usually in technologically advanced communities heavily influenced by urban culture.
Pop Music Through History
Now that you have a clear definition of pop music, I believe that you'll have a better understanding of the genre if we take a trip down history lane to observe the development of this specific type of music.
The first time the term "pop" was used to describe a piece of music that had a popular appeal was in 1926, recorded in the form of "pop song". In fact, the 1920s is widely regarded as the time of birth of the modern music era because that's when the recorded industry started to bloom.
During that decade, electronic recordings were first introduced, which was a huge deal for the music industry. As such, most experts agree that the 1920s was when we came to recognize pop music as we know it today, sparked by blues, hillbilly, and country music.
As I mentioned early on, pop in "pop music" stands for popular. Ever since it was first used, this term has continued to be the go-to term when describing the ever-changing music preferred by the general taste. While it's true that the term hadn't been officially applied until the 1950s, we can trace pop music by a few decades prior to that.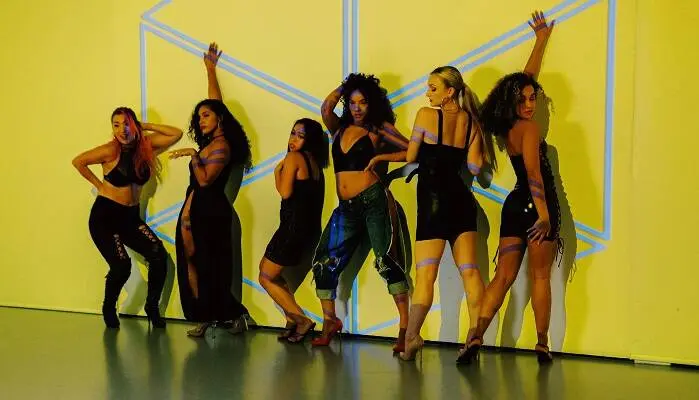 The development of recording provided the means for labels and record manufacturers to distribute music recorders at a much wider scale than ever, making music available for just about every household.  It also helped that records were relatively affordable.
From here on, I'll use a sort of timeline format to talk about the history of pop music to keep things nice and simple. Here it goes:
In the 1930s and 1940s —the appearance of the first major pop stars was courtesy of crooners such as Bing Crosby (sold millions of records and topped radio ratings) and Frank Sinatra (I, along with many others, consider him to be the first pop star in the modern sense. I mean, the screaming teenage groupies of the man had their own name; bobbysoxers, which was a new phenomenon right there.) in the USA. There was also Al Bowlly in Britain.
In 1952 —this is the year pop music charts came to exist and the first time a Top Twenty was published in NME magazine. Interestingly, this took place around the same time the concept of "teenagers" really started to mean something.
Before that time and throughout history, there'd been no term to distinguish the transitional period between being a child and becoming an adult. After World War II ended in 1945, the use of the word "teenagers" started to gain popularity. Imported from America, teens in the UK found their calling in skiffle music, an adaptation of American folk music.
In 1954 —this was the year Elvis Presley dropped the hit song 'That's All Right', which combined elements from country music, blues, and black rhythm and blues. The end product was an iconic rock and roll piece.
This was revolutionary and hadn't been done before. Supported by an attractive and exciting image, young Elvis entered history by making pop music part of youth culture and establishing himself as the first teen idol.
The 1960s —many refer to the 1960s as The Beatles' decade. This infamous rock band sat on the throne of pop music from the beginning of the 1960s up to 1970 with their new unique sound. In 1965, they rocked the house in the Shea Stadium in New York, becoming the first band to ever hold a stadium concert. The Beatles also had their 17th number 1 hit in June 1969.
Not only did the 1960s see the first stadium concert, but they also had the first music festivals held outdoors. During this decade, pop music started to contain political messages and present social ideas (Bob Dylan anyone?). 1960 was also the start of the record label Motown with artists such as The Supremes,  Ray Charles, and Marvin Gaye.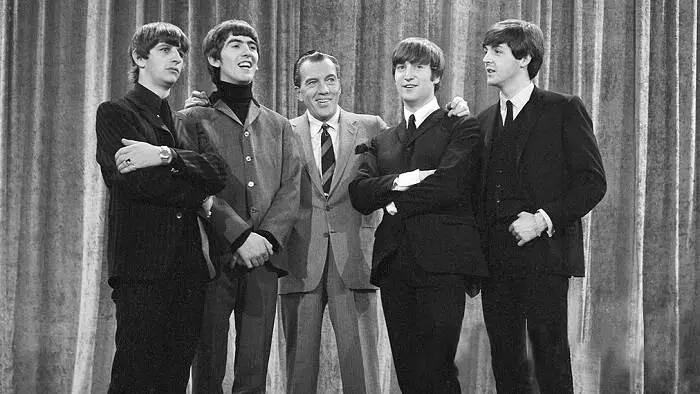 The 1970s —this decade has witnessed the birth of various music genres, for example, punk rock with the English band Sex Pistols, reggae with Bob Marley, heavy metal with Iron Maiden, and glam rock with David Bowie. The dance music genre disco also emerged in the 1970s when the Bee Gees released Saturday Night Fever.
In 1972 —Michael Jackson released his first solo song 'Ben', which became a number 1 hit.
In 1974 —during a performance on Soul Train,  Michael Jackson introduced The Robot dance.
The 1980s —in this decade, Michael Jackson released Thriller. The video of the song ushered the way for promoting using video, and with the growing influence of MTV,  video clips of songs became just as important for their success.
Madonna also exploded in the 1980s, becoming one of the most well-known artists in the pop music scene to this day. The 80s has also seen indie music from bands such as My Bloody Valentine, The Smiths, and New Order. Additionally, raves became a thing as disco evolved into high-energy pop dance music.
In the 1990s and the early 2000s — boy bands were first popularized in the 1990s in the sense of being a "manufactured" act, where young and attractive male singers were grouped then made to sing/dance to catchy melodies. Examples here include the English pop group 'Take That', as well as the American bands Backstreet Boys and NSync. There was also a female version of the same idea, for example, the Spice Girls.
During this period, many musical styles came about in the pop music scene such as Grunge with Nirvana, rap and hip hop with Eminem and Ice-T, new rock with The White Stripes, as well as RnB with Beyoncé.
In recent years to date — pop nowadays is a worldwide industry. It's been so long since CDs replaced records and downloading/streaming digital music replaced that. Modern pop music charts don't just rely on physical sales and radio airplay, but there are other factors to consider including digital downloads, video views, streams, and social media influence.
What Makes Pop Music Special?
Now that we've covered the definition and history of pop music, let's take a look at the qualities that make it stand out from other genres.
1. Pop music borrows from many music styles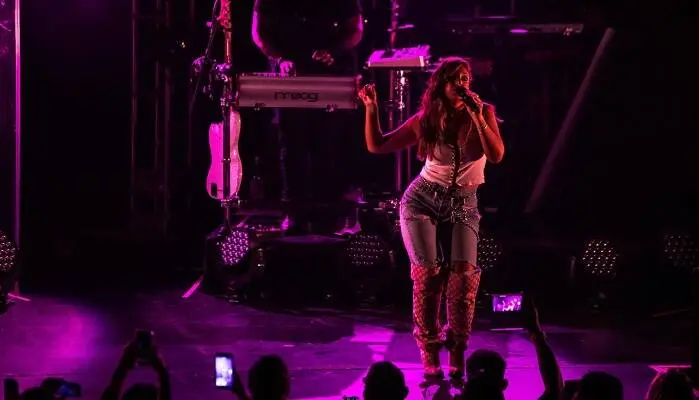 It's not uncommon for music genres to get influenced by each other, but this characteristic is one of the dominant ones when it comes to pop music. Rock, country, dance, urban, and Latin are all among the music forms you can spot in a lot of pop songs.
Sometimes, pop artists will even incorporate a certain chorus or melodic line into their songs after buying the rights to use said sequence. One example of this is Rihanna's 'Live Your Life', which featured an all-time super popular chorus from O-Zone, a Moldovian Eurodance group.
Some pop artists are also known to get influenced by classical themes and classic music. They often draw inspiration from them or even copy the whole melody. For example:
In 2001, German recording singer Jeanette dropped the hit song 'How It's Got To Be', which was quite catchy and sounded rather familiar to many people because its melody was copied from Tchaikovsky's very well-known Swan Lake ballet.
The song 'Could It Be Magic' by Barry Manilow contained inspiration from Chopin's piece, 'Prelude in C Minor'
The song 'Old Money" by Lana del Ray heavily borrowed elements from the 1968 movie version of Romeo and Juliet.
The song 'Go West' by Pet Shop Boys was notably inspired by Pachelbel's 'Canon in D'.
2. Pop music appeals to a very wide audience
Another fundamental characteristic of pop music is having an appeal to the general public instead of a specific audience. Being influenced by so many external music genres is probably the reason behind this, as the collective sound draws in listeners from just about any other genre.
As such, the audience of pop music is very wide and diverse. This is part of the beauty of pop music, it's a genre where you can find a jazz fan, a country fan, and a metalhead appreciating the same pop song.
The vast influences also allow pop music to overcome geographical and cultural boundaries, so the same song can be popular in the US, the Middle East, and East Asia simultaneously.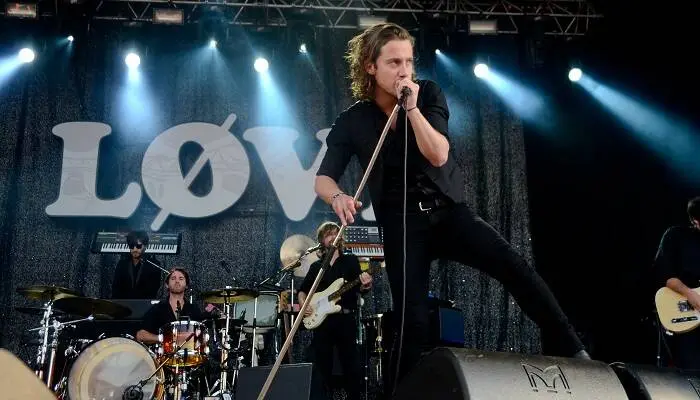 This makes sense because pop music is meant for everyone to relate to and find something that they like. Not to mention, the catchy melodies and lyrics make such songs easy to recall after listening to them just a couple of times.
Yes, this is specifically done for the sake of commercial reasons, but hey, at least the outcome is usually very adaptive and receptive to the public's taste at the time.
In other words, most pop songs are designed to be mainstream using pretty much the same basic musical structure that's been applied for the past few decades.
It's always something along the lines of the following formula: start with a verse, go in with the chorus, move to a second verse, throw in a bridge, then repeat the chorus until the song is over. Pop artists and producers may slightly alter the formation, but almost all pop hits for the last 50 years or so share the same basic formula.
3. Pop music can be danced to
Pop music isn't just a treat for the ears, but also the body. As much as pop songs are catchy and fun to repeat, they can also bring people to their feet thanks to their groovy beats.
However, the main difference between dance associated with pop music and dance associated with any other genre is that it's almost always freestyle dancing.
This means that anyone can get down on the dance floor and just work it.  You don't need to learn specific sequences or moves such as with music made for particular dances like the tango, for example.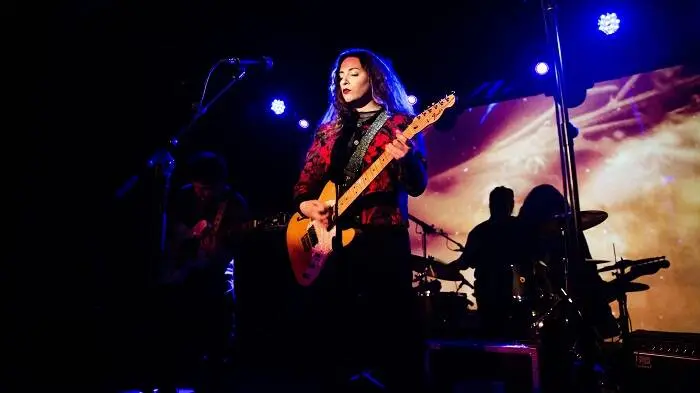 Another quality that seems to set pop music apart from many other genres is the message it's meant to bring across to the people listening. Pop music has a particular focus on light social themes and topics so that a wider audience can relate to the songs.
So you'd have to look really hard to find a pop song that talks about fighting real wars, invading countries, or starting a political party.
Just listen to the songs made by modern-day pop artists such as Katty Perry, Lady Gaga, Beyoncé, Justin Bieber, Christina Aguilera, Britney Spears (the nostalgia is strong with this one), Taylor Swift, Ariana Grande, Ed Sheeran, Rihanna, or even iconic ones like Michael Jackson and Elton John.
You'll conclude that most of their songs revolve around happy romantic relationships, sad romantic relationships, being rich, spending money, partying with friends, and being wild or bold. There's not much room for deep meanings when you're trying to make a catchy song that gets people hyped and moving.
A lot of people have argued with me on this before, saying that love is a topic that even the legends of rock and metal genres have talked about, bringing up names like Pink Floyd, Metallica, and Guns'N'Roses.
To them, I always say how can you compare the beautiful lyrics of something like 'Unforgiven II' with a 16-year old kid singing the word "Baby" on repeat for practically half the track.
5. Pop music favors vocals over instruments
In pop music, having unique vocals is a big deal, even more than instruments. This doesn't necessarily mean the artist has to have the most accurate, heavenly, or highest-pitched voice. In fact, nowadays, studios have devices that can do that for you if your voice isn't all that.
Unfortunately, the result of this could be a major disappointment for the audience if they go to a certain pop artist's live concert only to be surprised by how different they sound in real life. Even artists with killer voices can be caught doing playbacks at live shows (For example, Beyoncé and Christina Aguilera).
What are the Genres of Pop Music?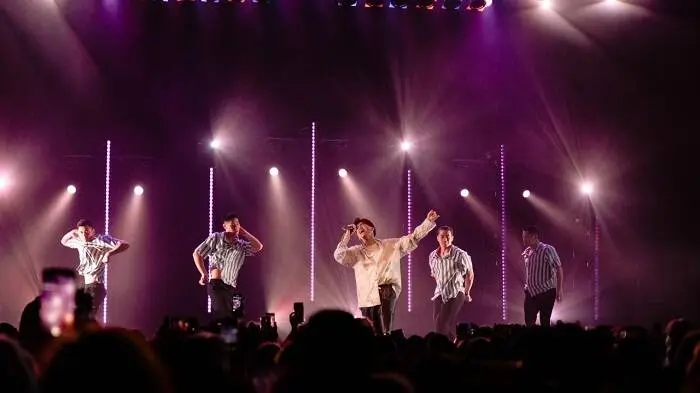 Pop music includes many genres under its umbrella, these are:
Adult Contemporary
Arab Pop
Baroque
Britpop
Bubblegum Pop
Chamber Pop
Chanson
Christian Pop
Classical Crossover
Dance Pop
Dream Pop
Electro Pop
Europop
Iranian Pop
Jangle Pop
Latin Ballad
Levenslied
Louisiana Swamp Pop
Mexican Pop
Motorpop
New Romanticism
Orchestral Pop
Pop Punk
Pop Rap
Pop/Rock
Popera
Post-Disco
Power Pop
Progressive Pop
Psychedelic Pop
Schlager
Soft Rock
Sophisti-Pop
Space Age Pop
Sunshine Pop
Surf Pop
Synthpop
Teen Pop
Traditional Pop Music
Turkish Pop
Vispop
Wonky Pop
Examples of Pop Music Artists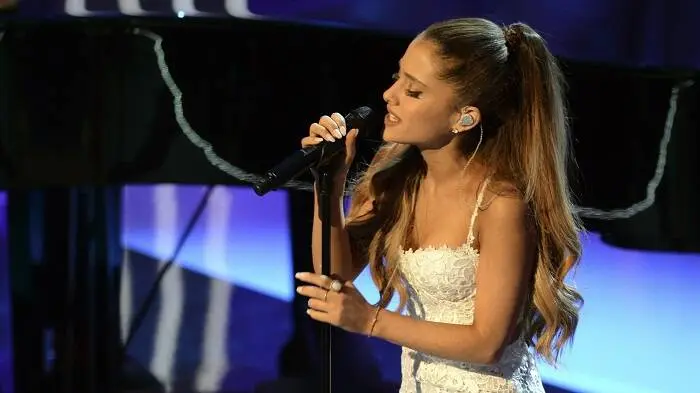 Finally, below are some examples of the biggest names in the pop music scene throughout the years:
Westlife
Adele
Ariana Grande
Beyoncé
Bruno Mars
BTS
Chris Brown
Coldplay
Drake
Dua Lipa
Ed Sheeran
Elvis Presley
Gavin James
Imagine Dragons
John Mayer
Justin Bieber
Justin Timberlake
Katty Perry
Lady Gaga
Lana DelRey
Lorde
Madonna
Mariah Carey
Maroon 5
Michael Jackson
Olivia Rodrigo
Pink
Polo G
Post Malone
Prince
31. Whitney Houston
Rihanna
Selena Gomez
Shawn Mendes
Taylor Swift
The Beach Boys
The Beatles
The Weekend
Travis Scott