What are the first things that come to mind when you think of folk music? Do you think of traditionally dressed men and women dancing along with old-timey songs? Or are you more musically inclined, envisioning vague acoustic strums and singing choirs?
Although often associated with the past, folk music is still among the most popular musical genres today. A study published by the Folk Alliance International (FAI) showed that up to 39% of Americans believe that folk music is a key part of their personal identity.
But what is folk music, exactly, and why is it so special to American culture?
What Is Folk Music?
Folk music, sometimes referred to as acoustic music, is a musical genre that originates from traditional pop culture. It usually represents a community of common people.
This musical genre is known for its storytelling as it often tackles "taboo" topics like oppression, politics, depression, and war.
Brief History of Folk Music
Although experts can't accurately pinpoint where the genre first came to be, it's irrevocably certain that it existed outside all known historical records and documentation. For this reason, folk music is possibly the oldest musical genre known to man.
Let's go through some of the most notable timelines of folk music together:
1800s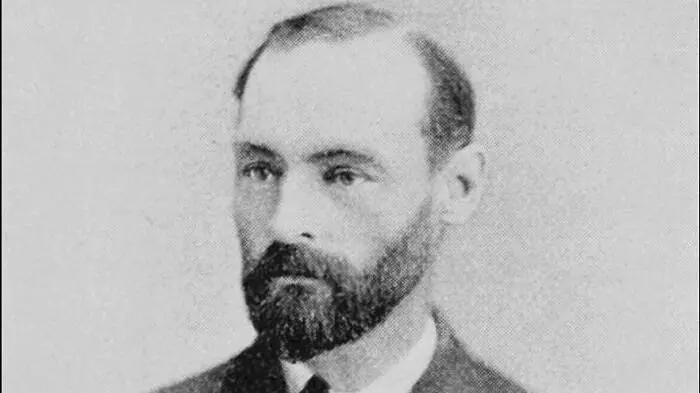 The term folk music—and, subsequently, folk song and folk dance—derives from the German expression "volk," meaning "the people." It was coined by English antiquarian William Thoms in 1846 to describe the customs, traditions, and superstitions of the "uncultured classes."
Historically, folk music has always belonged to the working class. Even before the official term was coined, this musical genre was heavily community-focused and rarely saw commercial success.
In 1888, the American Folklore Society (AFS) emerged. Founded by American folklorist William Wells Newell, the foundation was built to preserve and teach the wonders of folklore throughout the world.
At the time, American folk music scholars treated folk music as a historical item rather than a musical genre, studied and preserved in isolated societies. After all, folk music grew out of a communal tradition rather than profit or even entertainment. It made sense to treat it as such.
But that soon changed at the turn of the 20th century.
1930s
With the rise of audio recording technology, folklorists were able to preserve the quickly vanishing musical history of folk music.
American musicologist John Lomax was the first scholar who studied American folk music of cowboys and southern blacks.
In 1911, he published a book called Cowboy Songs and Other Frontier Ballads, which earned him the title of the most prominent US folk music scholar of his time.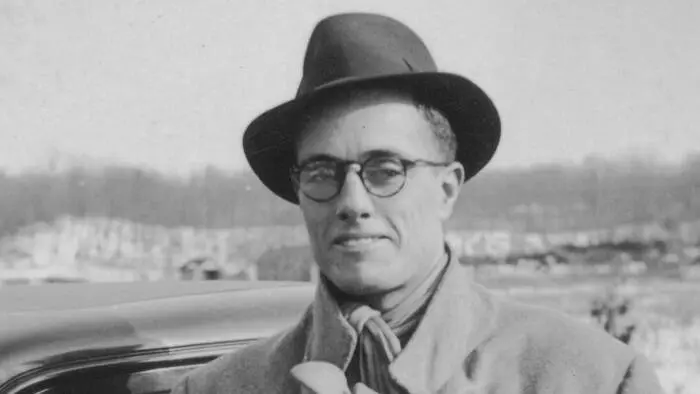 During the 1930s, the Library of Congress worked alongside music collectors Robert Winslow Gordon, Alan Lomax (John Lomax's son), and a few others to collect and record as many traditional songs as possible.
It was also during this period that folk music festivals proliferated. Former US President Franklin Roosevelt was a big fan of folk music; he'd often patronized folk festivals and hosted folk concerts at the White House.
One of the most popular festivals at the time was the Sarah Gertrude Knott's National Folk Festival, established in 1934 in St. Louis, Missouri. The festival was held in Washington, D.C. under the sponsorship of the Washington Post from 1937 to 1947.
Folk music festivals contributed to the removal of race-based barriers and culture, as well as democracy and cultural pluralism.
1940s
During the 1940s, traditional American folk singers Woody Guthrie, Lead Belly, Jimmie Rogers, Burl Ives, and Pete Seeger rose in popularity.
Woody Guthrie, often dubbed as the "Poet of the People," was the first significant contributor to the genre. He wrote some of America's most important songs, including This Land Is Your Land and Tear the Fascists Down.
Most of his earliest works focused on the plight of American citizens and the working class in the Dust Bowl Midwest.
Pete Seeger was another notable figure in the genre. For much of the 1940s and 50s, he was a fixture on nationwide radio.
Much like Woody Guthrie, his songs centered on themes of war, civil rights, and labor rights. Due to this, Seeger was often associated with the American Civil Rights movement. One of his many songs, We Shall Overcome, was used as the anthem of many of these movements.
1960s to 1970s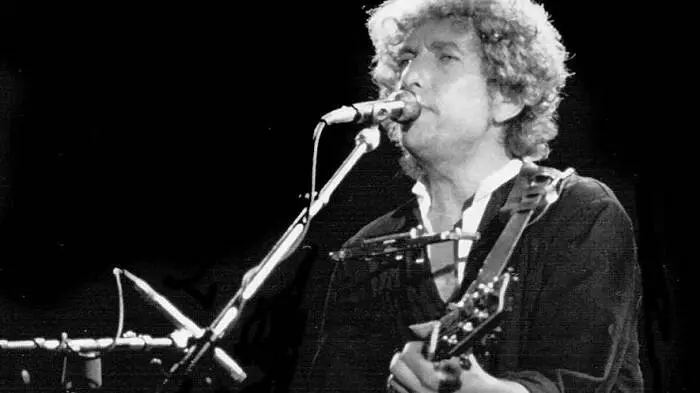 Folk music became a daily fixture in American households. Thanks to the influence of Woody Guthrie, the revival of folk music came along.
Bob Dylan was one of the top contributors at the time. In the beginning, his music wasn't anything new or unique. However, he soon crossed those barriers and, over time, moved the genre from niche to mainstream.
Much of his works were inspired by Guthrie and Seeger, to whom he was often compared. He wasn't as controversial or even feared as the two, but he was the first musician to have broken from the traditional aspects of folk music and began using electric instruments.
His 1965 album Bringing It All Back Home was a monumental leap for folk music as it featured recordings with electric instruments.
The transition from acoustic to electric was almost too jarring to some. Despite the hostile response from the folk music establishment, Dylan persisted and continued making music in the genre.
Luckily, his efforts weren't futile. Decades later, the use of electro-acoustic instruments is still used today.
2000s to Present Day
In 2012, the Library of Congress, with the aid of the American Folklife Center and the Association for Cultural Equity, released Alan Lomax's vast traditional music archive of 1946.
Lomax spent the last 20 years collecting and documenting over 5,000 hours of sound recordings, 3,000 videotapes, 5,000 photographs, and 400,000 feet of film. About 17,400 of Lomax's recordings are currently available online for free.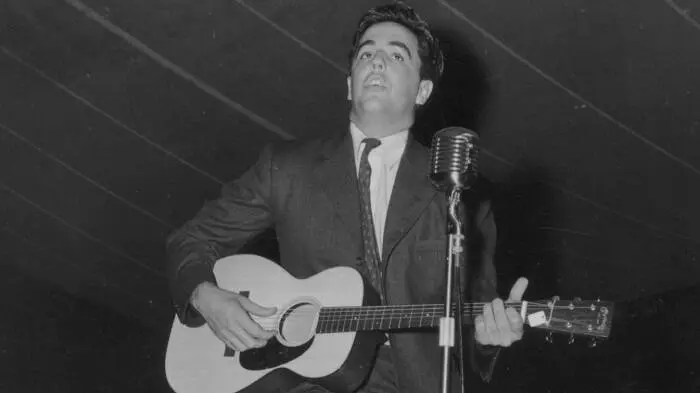 Since its development in the 1800s, folk music still continues to evolve rapidly. Even today, folk music doesn't come with a specific set of rules. What one defines as "folk" differs extensively from the next.
The specifics of the tradition of folk music are frequently debated by musicologists, critics, and fans alike.
But at the end of the day, the genre is most adequately defined by the people who create it. Folk artists are experimentalists; not only do they dabble in different genres, but they also integrate various musical influences into their narrative songs.
What Are Folk Songs Usually About?
By definition, folk songs are songs of the people. Therefore, the subject matter usually ranges from rural, like cropping hay, to commemorative, like celebrating the death of an influential leader.
Common types of traditional folk songs include ballads, sea shanties, lyric songs, and other forms of song-like narrative that touch aspects of folk culture.
Folk music is usually classified into various traditions, as well as some combination of religious, political, ethnic, or geographic boundaries. It can also be categorized by subject matter. Some of the most popular include the following:
War song
Anti-war song
Epic song
Children song
Child Ballads (tragic ballads)
Love song
Protest song
Murder ballad
Tamang Selo
Drinking song
Sporting song
Work song
What Makes Folk Music, Folk Music?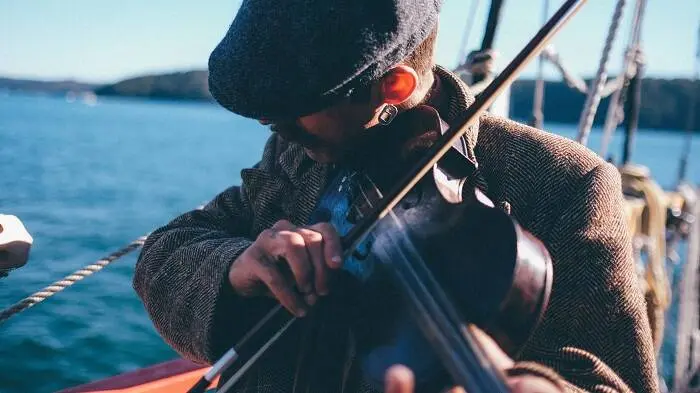 Folk music is an extremely versatile genre, so it's often difficult to understand what makes a certain song fall under the folk music umbrella.
It's important to note that folk music has hundreds of different subgenres, including alternative folk, contemporary folk, traditional folk, indie folk, and others. Each subgenre has its own characteristic instrumentation, phrases, tempos, time signatures, melodies, and subject matter.
For instance, traditional American folk music has the following characteristics:
Melodies based on English, Irish, and Scottish music of the 1600-1700s
Melodies based on African-American music of the 1700s-1800s
Simple scales (pentatonic major, pentatonic minor, Mixolydian)
Simple progressions (C-F-G or Am-G)
Simple time signatures (3/4 or 4/4)
Sharp keys (C, D, E, G, or A)
Transmitted through oral tradition
Traditionally, instrumentations in folk music commonly involve violins, acoustic guitars, whistles, flutes, mandolin, accordion, and similar folk instruments.
However, upon the introduction of electro-acoustic instruments in folk music by Bob Dylan, there's no specific instrumental list that can and can't be used in the genre.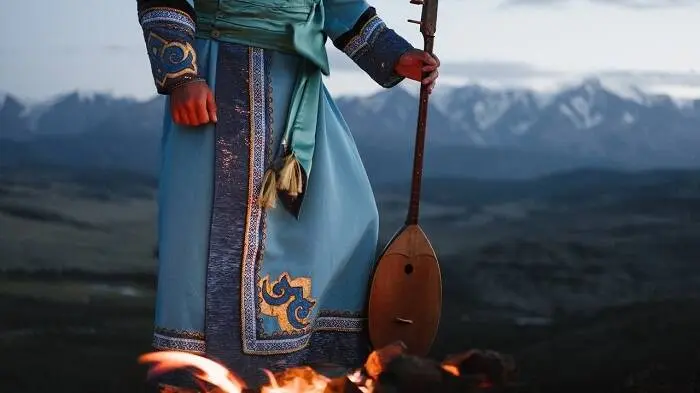 Despite that, the term "folk music" is usually given to songs that are played using instruments that aren't typically seen in pop or rock bands.
Regardless of the instruments used, as long as the song is made primarily for the sake of giving particular communities a voice, it's deemed a contribution to the ongoing tradition of American folk music. It's simply whatever music is made by people as part of their culture.
To quote Louis Armstrong, "All music is folk music. I ain't never heard a horse sing a song."
Folk Music Subgenres
Throughout its decades-old existence, folk music birthed a number of different subgenres. With over 50+ subgenres, the list is quite extensive. Here are some of the most popular:
Indie Folk
Indie folk, also known as lo-fi indie or alternative folk, is a musical subgenre that first appeared in the early 1990s. It's influenced by traditional and contemporary folk music, as well as indie rock and classic country.
Dan Bern and Ani DiFranco were some of the most popular indie folk singers at the time, whose influences equally split between folk and rock music.
Indie folk songs are characterized by complicated instrumentation, multi-voiced harmonies, and lyricism.
Unlike Bern and DiFranco, who were individual artists, indie-folk artists of the present time are mostly bands. Some of the most well-known indie-folk bands are Decemberists, Fleet Foxes, Cave Singers, and Mumford & Sons.
Traditional Folk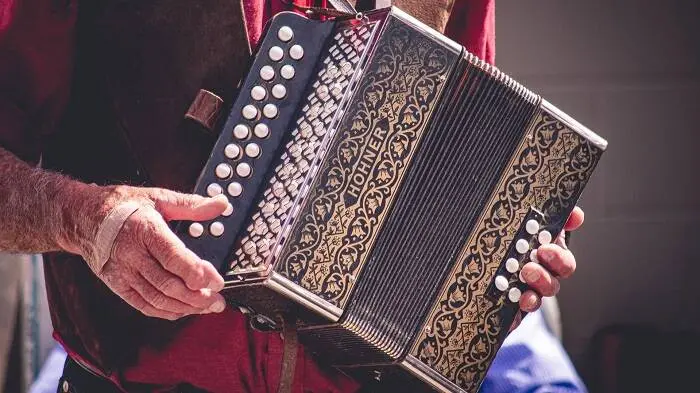 Traditional folk is the purest form of folk music. Like folk literature, folk music lives in oral tradition and is learned through hearing rather than reading. Examples of traditional folk songs include Happy Birthday, Scarborough Fair, Barbara Allen, and Early One Morning.
Traditional folk singers aren't professional artists and often play whatever instruments they have at their disposal. Most songs feature stories of the working class.
Urban Folk
Urban folk stemmed as a social movement that grew out of punk rock in the 80s.
Urban folk musicians often performed solo in small bars and concerts with either acoustic or electric guitar. Their lyrics are extremely direct, angry, and often political. Suzzy Roche was one of the most popular urban folk artists at the time.
Anti-Folk
Anti-folk, sometimes referred to as unfolk, emerged in the 1980s as a direct response to the mainstream 1960s folk music scene.
Seen as an evolution of folk, anti-folk is made to mock the "pretentiousness" of what the folk music scene had become. It promotes song-writing and personality over technique and polish consecutively.
Popular anti-folk artists include Kimya Dawson, Regina Spektor, and Adam Green.
Folk Jazz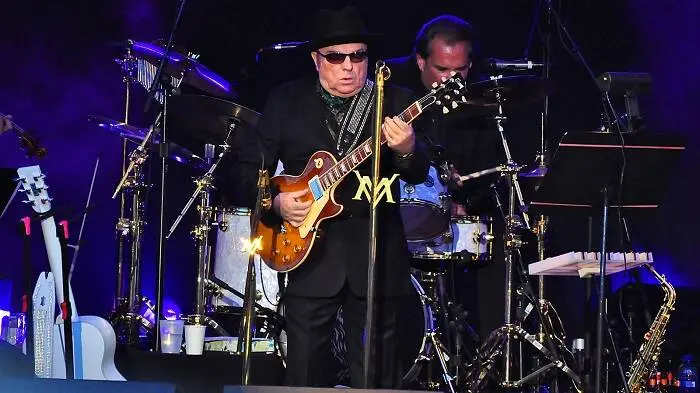 As you may have guessed, folk-jazz combines elements of traditional folk music and jazz.
This musical genre usually features heavily texturized songs and musical experimentations. Its origins can be traced all the way back to the 1950s, with some of the easiest folk-jazz artists being Tony Scott and Jimmy Giuffre.
Though he wasn't a folk-jazz artist, Bob Dylan's 1966 song Rainy Day Women No. 12 & 35 falls under the folk-jazz category. Van Morrison's album Astral Weeks also contributed to the popularity of the folk-jazz genre. Folk jazz directly influenced the new age genre.
Neofolk
Neofolk, also known as apocalyptic folk or neo-traditional folk, combines elements of traditional folk music and industrial music. It originated from esoteric music circles in the 1960s to describe music influenced by artists such as David Tibet, Douglas Pearce, and Tony Wakeford.
Leonard Cohen, Vulcan's Hammer, and Comus are some of the most popular neofolk artists. The musical explorations of Lou Reed from the band Velvet Underground had a major influence on the neofolk genre.
Progressive Folk
Progressive folk heavily draws from the American folk revival of the 1930s and post-Bob Dylan folk music. It mainly pursues progressive political agendas and advocates for political progress, reform, or improvement.
In addition to lyrical and musical complexities, this musical genre often incorporates various ethnic influences.
Political Folk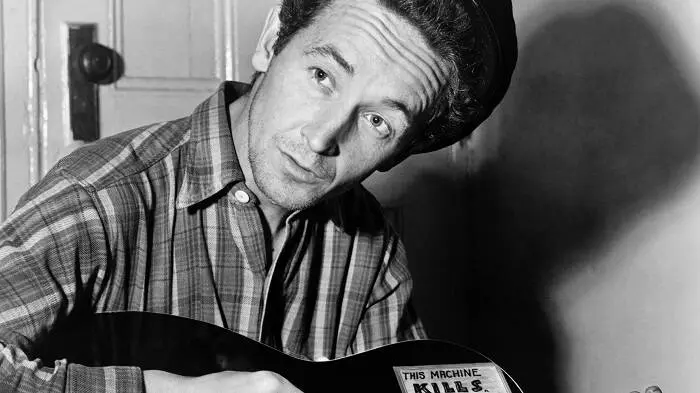 Political folk was inspired by American folk singer Woody Guthrie.
Similar to protestant folk, this musical genre is simply traditional folk but with lyrics that follow a left-wing, political stance. It's sometimes referred to as grassroots music.
Political folk artists confront a variety of controversial topics, including the legacies of abortion rights, the refugee crisis, and the oppression of women, homosexuals, and other minorities.
Popular artists of this genre include Grace Petrie and Ry Cooder.